The midnight sun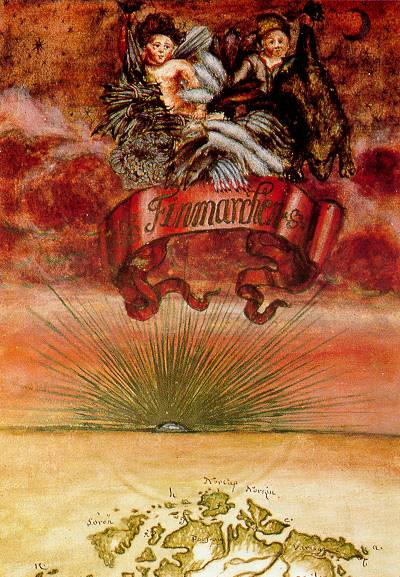 The midnight sun as depicted by Hans H. Lilienskiold in Speculum boreale.

The priest and poet Petter Dass, a contemporary of Lilienskiold, has written about the midnight sun in his poem The Trumpet of Nordland:

On darkest and dimmest of midsummer days,
The sun will at midnight send out its bright rays
And glow on the western horizon.

Some two months or three will the darkness be gone;
The cattle, through winter left indoors to moan,
Then range on the hillside with pleasure.

No matter how early you then may arise,
The reddening sunlight on mountaintop lies;
The dawn is the twin of the evening.

I swear that a man who to bed then will go
At sunset, and rise at the dawns early glow,
Will not oversleep many minutes.

O summer! Delightful to young and to old,
When night is replete with a glory untold,
And birds praise their loving creator!